CHENGDU SHANGRI-LA HOTEL & OFFICE DEVELOPMENT,
Chengdu
2007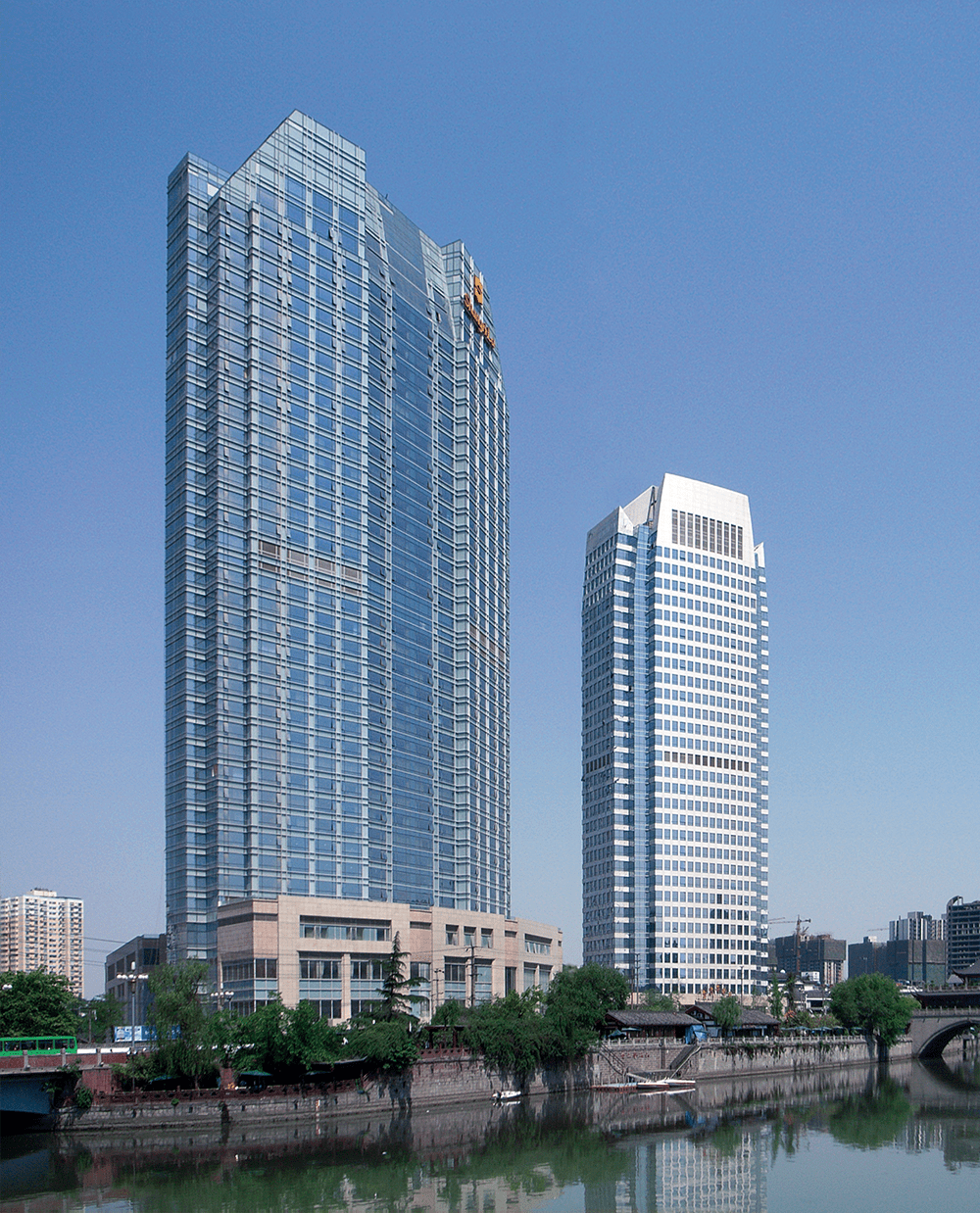 The Chengdu Shangri-La hotel and Office development is sited in a historical part of the city, close to the Shui Jing Fang liquor distillery dating back to the Ming Dynasty. The development faces the Fu River near the junction with the Nan River having the He Jiang Pavilion within view.
The over 600 room hotel consists of the Horizon Club at the top two floors with 3 floors of serviced apartments. There are four podium levels housing the ballroom, conference & function rooms, lobby lounge, health club, indoor pool, restaurants and an entertainment center. The 28-floor office tower comprises of 44,500s.m. with the retail area located on the lower two levels linking the two towers together.