DREAM CITY, TSEUNG KWAN O,
Hong Kong
2005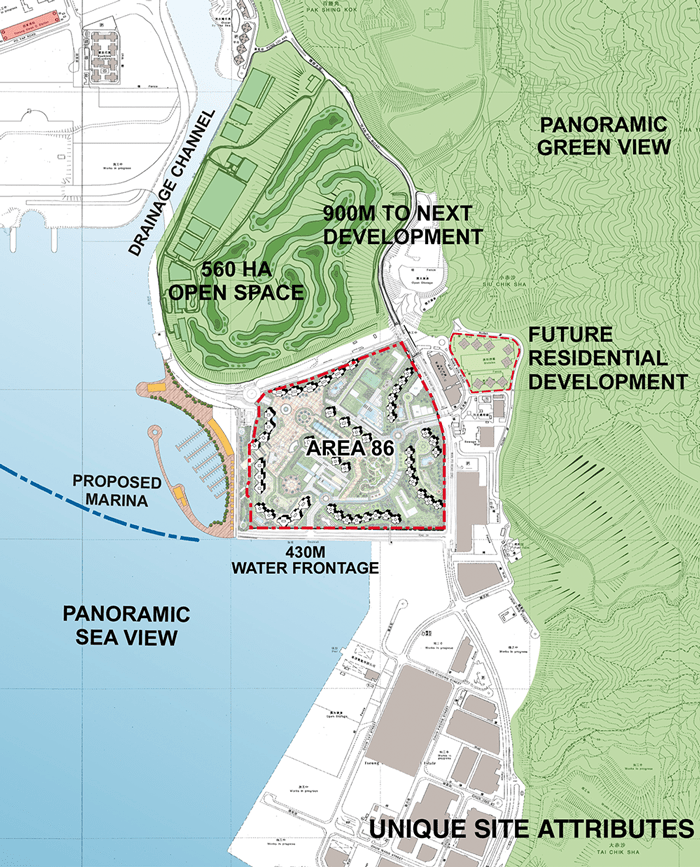 A comprehensive development scheme for a private residential development of some 21,500 flats in about 50 towers, together with about 40,000s.m. of retail spaces and all necessary supporting ancillary facilities including schools, public transport interchanges, indoor and outdoor recreation spaces and G/IC facilities. The development will be both on top of a MTR railway Depot and on the adjacent reclamation area. It is designed to be fully integrated with the Depot and to be served by a Tseung Kwan O Line Station. A feature of the development will be the generous provision of landscaped open spaces and the complete segregation of pedestrians from vehicular traffic. The design for the township will provide quality living for 54,000 plus residents to be developed in phases and yet tied together by an urban fabric of town squares, pedestrian network and an even distribution of open spaces.
Wong & Ouyang (HK) Ltd is the main consultant with Wong & Ouyang (Civil-Structural Engineering) Ltd, Wong & Ouyang (Building Services) Ltd and a team of sub-consultants including traffic, environment, planning, landscaping, utilities and cost advisors.