GALAXY LOT 1 PHASE 2, MIXED-USE RESORT DEVELOPMENT, 
Macau
2015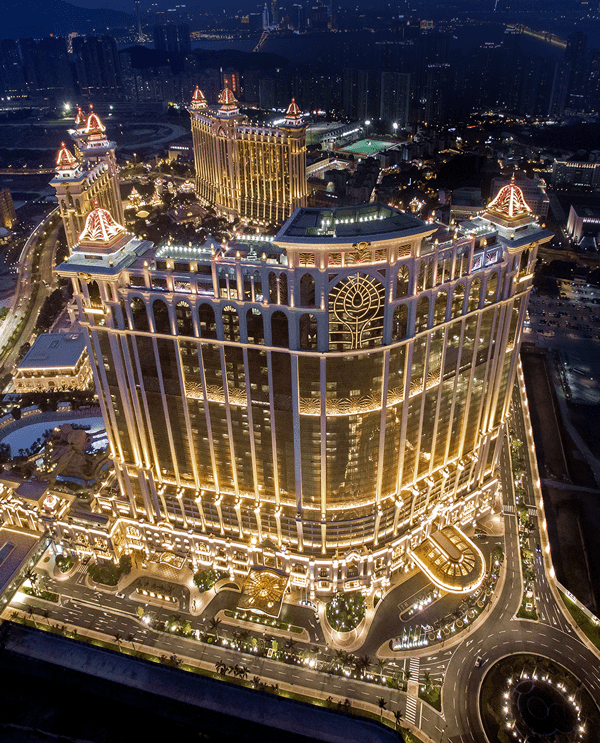 Galaxy Macau Lot 1 Phase 2 is an expansion of an integrated resort gaming development comprising of gaming, a retail mall and two luxury hotels, Ritz-Carlton and JW Marriott Hotels with an extensively landscaped deck comprising of hotel pools and a 588m length water ride. The Ritz-Carlton Macau has 256 all-suite guestrooms located at the upper portion of the hotel tower, whiles the JW Marriott with a total of 1,015 keys, and is inclusive of 21 keys with their own private outdoor pools or jacuzzis is located at the base in the 36-storey hotels tower. The total GFA for this phase of the development is over 420,000s.m.
Wong & Ouyang is engaged as the design and executive architect for this is a fast track development with a 42 month programme from concept design to completion, with over 40 design consultants spread around the globe. Careful programme planning including timing of government submissions and the early settlement of basic scheme planning, allowed for early commencement of the foundation and core and shell construction while other designs continued development. In addition, to speed up the construction, various work scopes (e.g. Carcass, ABWF) are subdivided under several nominated subcontracts to allow several contractors to work on different areas concurrently under one Main Contract.
In this project, Wong & Ouyang's effective management of information flow, with the help of an electronic project data platform and close communication amongst the client and members of the consultant team as well as the contractor teams is essential to allow for fast responses to changes. Also, the close monitoring of workflow to identify and resolves "blockages" is required to facilitate progress.
| | |
| --- | --- |
| AWARDS | LEED for Core & Shell – Gold |