HANGZHOU KERRY CENTRE,
Hangzhou
2017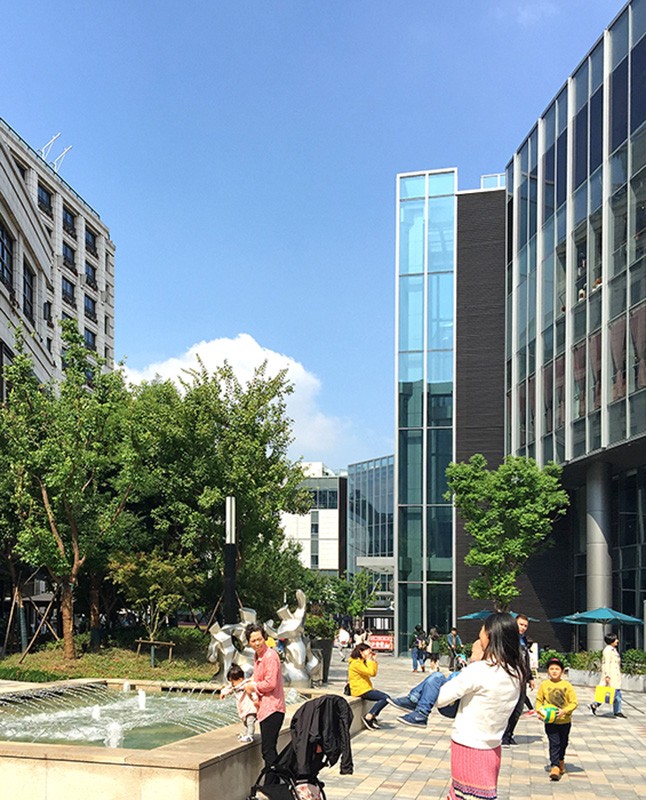 The Kerry Centre comprehensive development comprises of two sites with close proximity to the West Lake. The South site has dominant frontage to Yan An Road where a 6-level Retail Mall, a Shangri-La Hotel and a Grade-A Office building. are designed to form a pedestrian plaza in the centre. On the North site is a luxury Lakeview Serviced Apartment building with retail floors at its podium and basement level 1. The retail areas above and below ground total 112,600s.m. and the retail at the basement of the two sites are inter-linked with direct connections to the Metro station. The total GFA of the development is about 340,000s.m. The development will officially open end of 2016.
Wong & Ouyang provided full architectural service from concept design to project completion for this development.
MIDTOWN SHANGRI-LA HOTEL, HANGZHOU KERRY CENTRE,
Hangzhou
2017
This is the second Shangri-La Hotel in Hangzhou so it was named Midtown Shangri-La Hotel to differentiate it from the existing one. It is sited at the west side of the South site to take full advantage of the West Lake view for the guestrooms. At the same time, Chang Shou Road being a quieter street allowed vehicular drop-off for taxis, limousines and tour coaches. The hotel facilities included 3 restaurants, a grand lounge, a ballroom and several function and meeting rooms as well as gym, spa and swimming pool. There is a total 417 rooms and the total area for the hotel amounts to 45,500 s.m.