HKRI TAIKOO HUI,
Shanghai
2017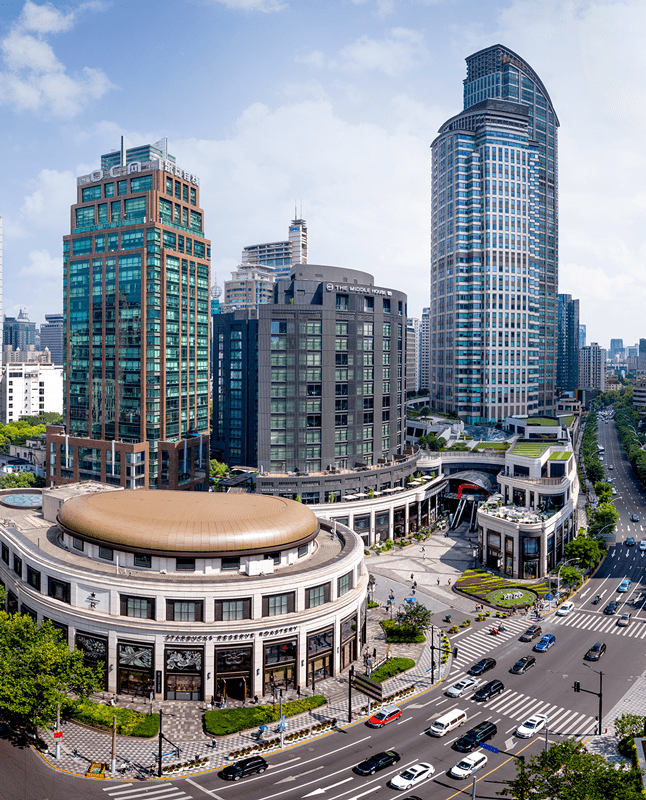 The HKRI Taikoo Hui comprehensive development is strategically located at the junction of Nanjing Xilu and Shimen Yilu, occupying the majority of one whole city block. The development comprises two grade A office buildings complemented by one 4 star hotel, two boutique hotels and a retail mall on the main site. An internal street lined with shops on both side is created in the main site running parallel to Shimen Yilu. The southernmost plaza features Minli School, a historic building conserved and relocated from its present location to a more prominent one facing Wei Hai Lu. Basement levels 1 and 2 of the development will be connected to the retail level of the underground railway under Shimen Yilu for convenient access.
The total development GFA of 291,200s.m. include 98,826s.m. of retail, 168,147s.m. of offices and 55,827s.m. of hotel areas. There is an additional 31,600s.m. of retail in the basement.
Wong & Ouyang provided full architectural service from concept design to project completion for this development.
HKRI TAIKOO HUI MALL,
Shanghai
2017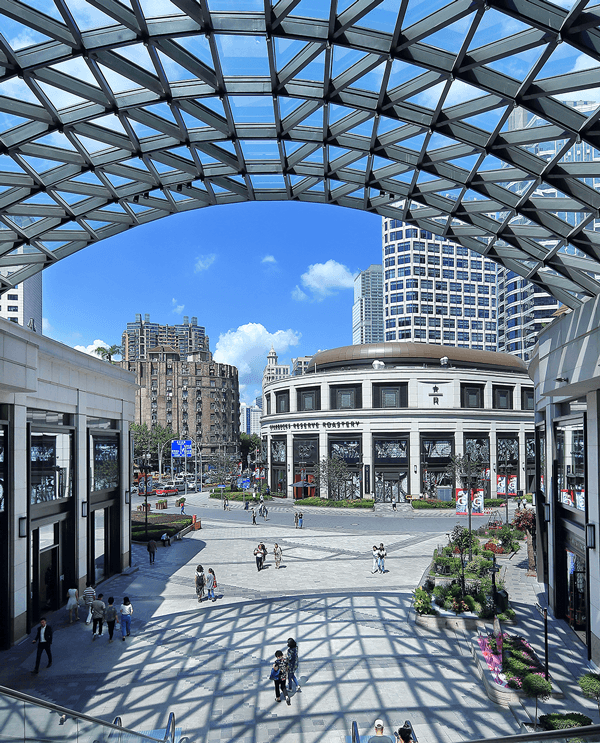 The Mall consists of over 230 shops in 5 storeys. 61,500s.m. is located at L1 to L3 and 31,500s.m. is located at Basement. The Mall comprises luxury fashion stores, renowned cosmetic brands and lifestyle favourites. 30% of the retail area is planned for F&B. A 3000s.m. Starbucks, which is the largest store in the world, will be opened in the North Building of the development. Together with a 1800s.m. multi-purpose hall on L3, the North Building will offer an excellent place for any cultural activity.
HKRI TAIKOO HUI CENTRE 1 & 2,
Shanghai
2017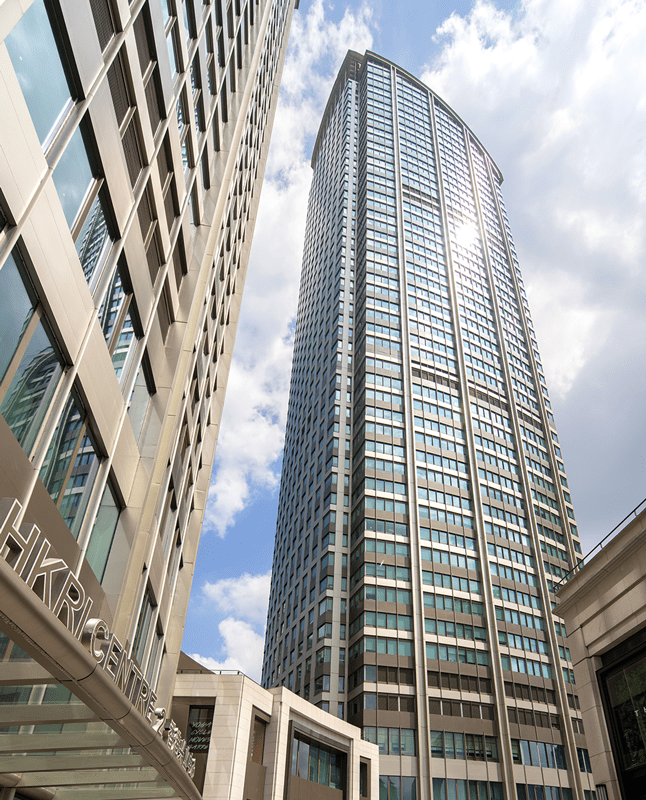 HKRI Centre 1 has total 105,000s.m. GFA with 43 office floors while HKRI Centre 2 has total 65,000s.m. GFA with 29 office floors. The height of HKRI Centre 1 and HKRI Centre 2 are 250m and 170m respectively.
The development is seamlessly connected to upper concourse of Nanjing West Road Station of Metro Line 13 at LG2 to provide all-weather access from the Metro.
THE SUKHOTHAI SHANGHAI, HKRI TAIKOO HUI,
Shanghai
2017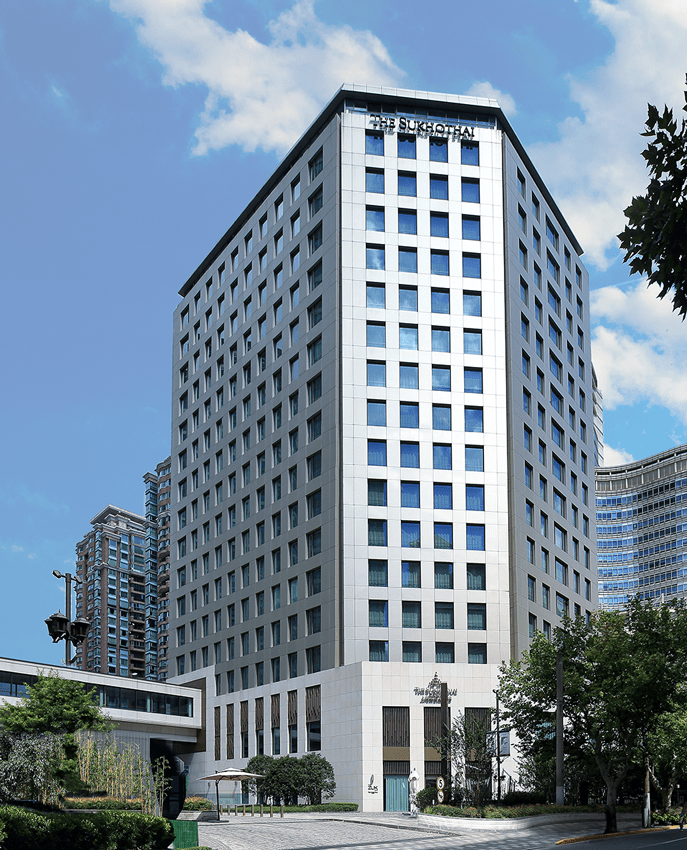 "The Sukhothai Shanghai", operated by Sukhothai Hotels & Resorts, will provide 201 guestrooms and suites in 23,000s.m. floor area with 17 floors.
THE MIDDLE HOUSE, HKRI TAIKOO HUI,
Shanghai
2017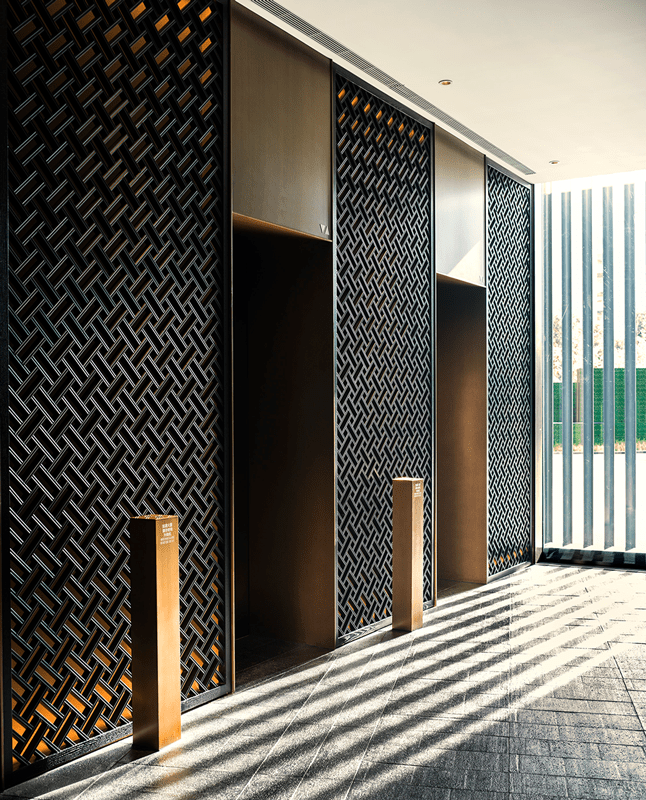 The Middle House", who is under Swire Hotels' award-winning "House Collective", will offer 111 boutique hotel guestrooms. It has 13,200 s.m. floor area with 11 guestroom floors and 3 podium floors.
"The Middle House Residences", which is located next to "The Middle House", will offer 102 serviced apartment units. It has 13,800s.m. floor area with 14 floors.