JING AN KERRY CENTRE,
Shanghai
2014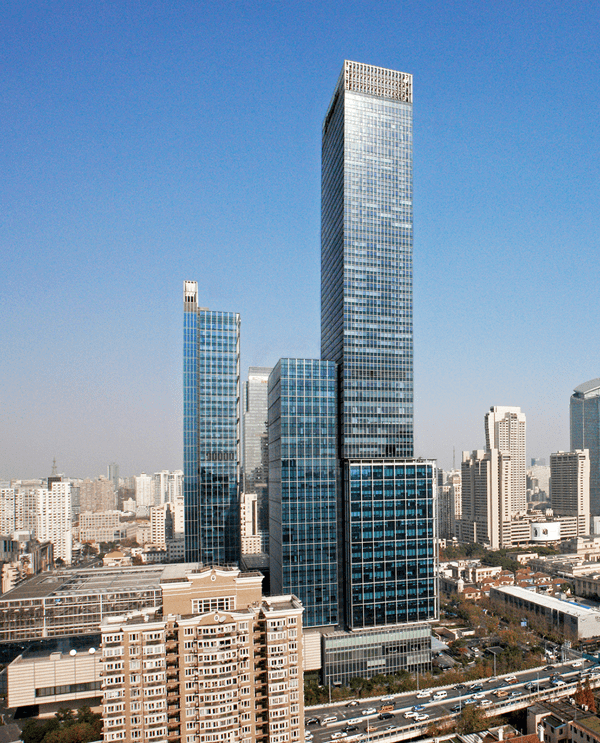 Jing An Kerry Centre is a mixed-use development along Nanjing Xi Lu at the interchange of Metro lines 2 and 7 in Jing An district, Shanghai which comprises of Shangri-la Hotel, 2 office towers, a convention centre and a shopping mall. The total GFA is 235,600s.m. of which the retail portion is 60,921s.m. Overall area is 380,000s.m.
In Jing An Kerry Centre, Wong & Ouyang is the Executive Architect from Schematic Design to Project completion. The Design Architect for the overall project is Kohn Pederson Fox while Benoy is the retail mall designer. With the exception of the curtain wall design development to construction review by KPF, Wong and Ouyang handled the project co-ordination with all consultants, produced the drawings for submissions and construction drawings for the entire development. Full site support throughout the construction including reviews of shop drawings, of material submissions, of mock-ups and site inspections with Client and Authorities was provided up to project completion.
SHANGRI-LA HOTEL, JING AN KERRY CENTRE,
Shanghai
2014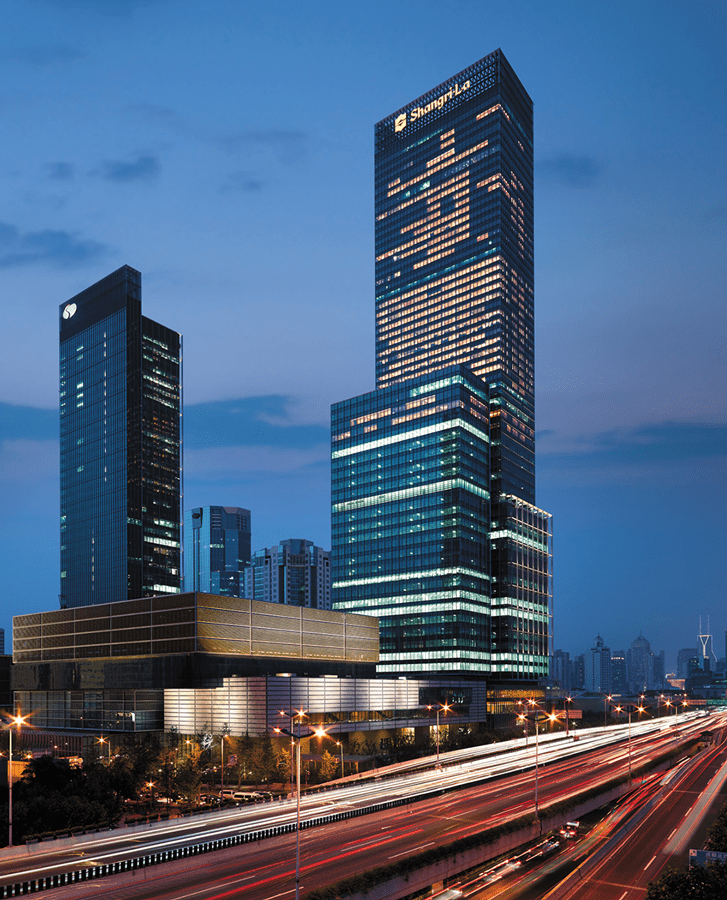 The south site comprises of a 260m high, 60-storey mixed use tower with a 6-star Shangri-La Hotel, comprising of 508 rooms and 66,000s.m. occupying the upper levels of the tower above the 73,000s.m. Grade A office. The generous office floor plates with central cores have expansive views of Pudong in the east. The lower podium floors of the site houses Convention facilities with a 2,100s.m. Ballroom and other Meeting Facilities, Spa and Indoor Swimming Pool of 25m in length as well as the five Hotel Restaurants.