LI PO CHUN UNITED WORLD COLLEGE,
Hong Kong
1993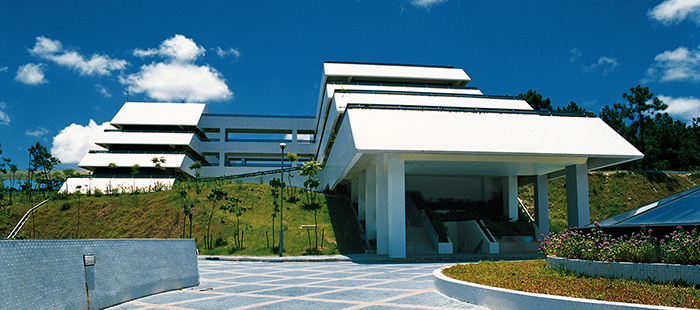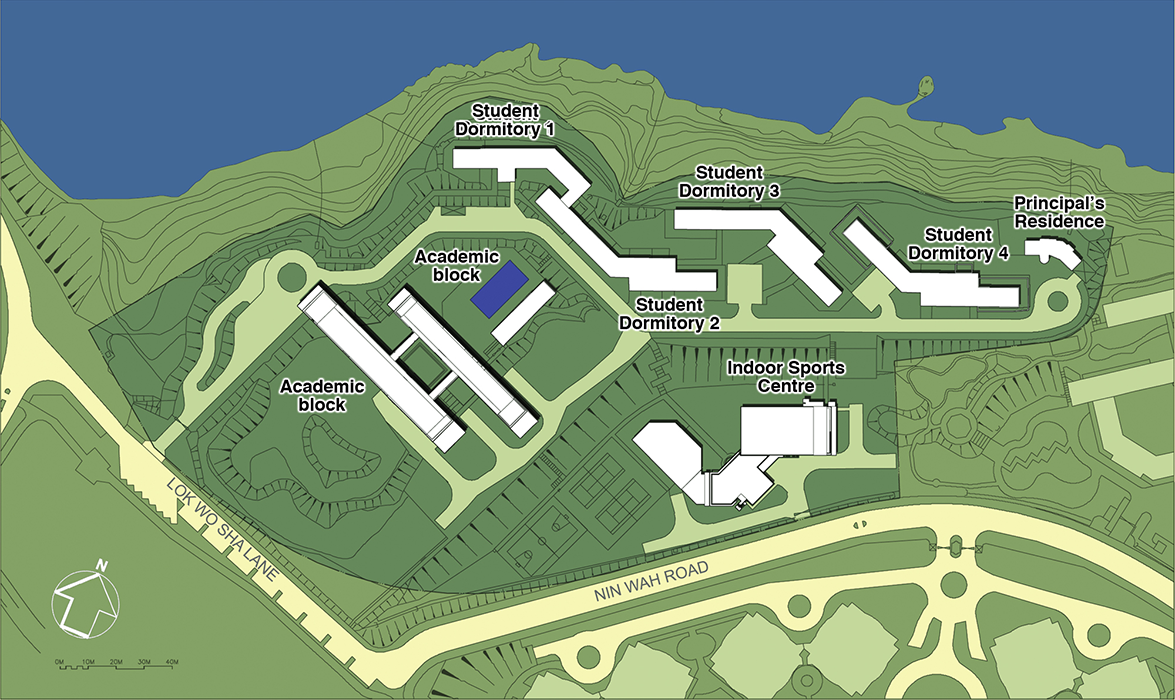 The Li Po Chun United World College is situated on a waterfront site in Ma On Shan and comprises an academic building, student dormitories, teaching staff residences, Director's residence, canteen and extensive outdoor facilities. The site is generally formed into two platforms with the higher platform commanding a panoramic view of Tolo Harbour.
The complex of buildings is laid out on a campus of low- rise slab blocks on the higher platform. The layout of the blocks follows a geometry that orients all buildings towards the seaview. The academic building, housing eight classrooms and a number of special rooms, is arranged in two parallel wings linked by bridges across a central courtyard. The student dormitories and staff residences are arranged in four wings where both types of accommodation are provided, fostering student-teacher interaction. The Director's residence is designed as a detached house.
Ball courts and outdoor sports facilities are located on the lower platform.
The existing trees and site topography have been maintained and integrated into the campus layout.