SHANGHAI ZHIZHU CYBER PORT,
Shanghai
under construction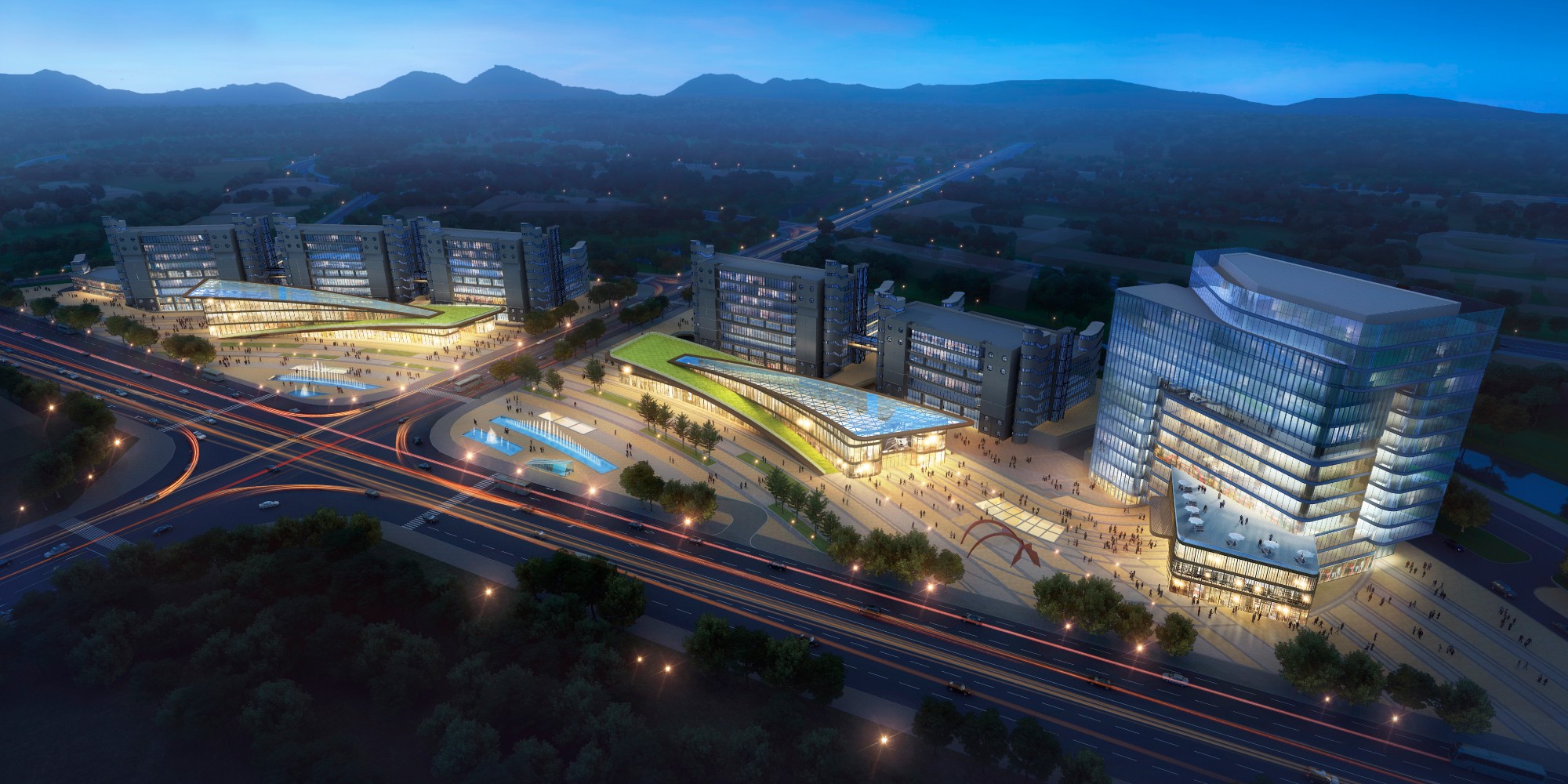 The scope of the project includes the addition of a large shopping and exhibition centre to the existing office complex; as well as the redevelopment of the Office Tower One and the refurbishment of the existing office building façades to achieve an iconic and contemporary image of the company headquarter.
The site will be connected to the new Shanghai Subway Line 15 via multiple sunken exit plazas. One of the main design objectives is to capture the high pedestrian flow from the public transportation nodes to create an urban event space and iconic landmark in the district.
The design utilizes existing terrain height differences and converts the lowest floors of the office towers to multi-level commercial podiums, which will enhance the connectivity between the river bank and the shopping plaza.
The two new retail buildings in symmetrical curved sculptural forms will mark the main entrances to the shopping centre from the plaza. Their extensive glass roofs do not just serve as a strong architectural statement but also admit abundant of natural light into the atrium to strengthen the indoor natural environment and commercial atmosphere.